Dear Friends and Colleagues,
2020 was a challenging year – one that none of us expected.  We at the Friese Foundation want to take a moment to reflect not on the pain and struggle our country has faced, but rather on the work we have seen those around us do to meet these challenges and lift all of us up. We are proud to have partnered with incredible charities who have risen to the occasion and significantly impacted the world despite such difficult odds.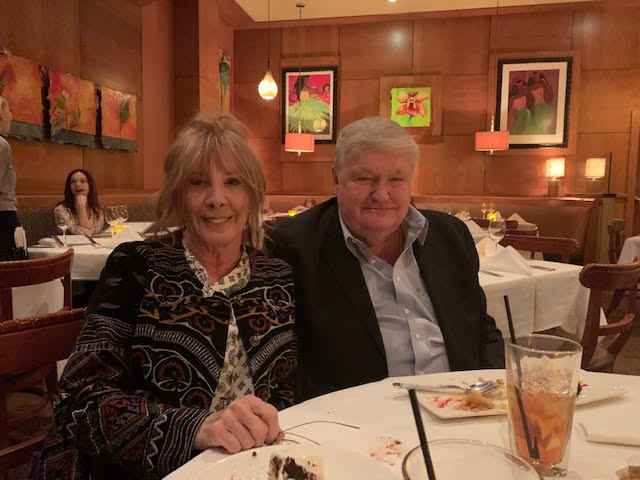 Despite the extraordinary hardships presented in 2020, the American Red Cross still responded to 162 large-scale disasters in 2020, including the devastating California Wildfires and the global pandemic that has touched all of our lives. The Salvation Army was able to provide over 4 million meals and open seven new homeless shelters to answer the need created by COVID. The LA Regional Food Bank doubled its own 2019 record of the amount of food it distributed, and Wells Bring Hope completed a crucial solar-powered water project for a Nigerian health clinic that otherwise had no access to water at all – not even unclean water.
St. Jude was on the forefront of groundbreaking research, demonstrating the efficacy of some inflammatory drugs against COVID. Baby2Baby responded to the call, distributing 350% more diapers in just the first month of the pandemic than they had the month prior – more than any other diaper bank in the country. The United Service Organization ramped up its support to service members and their families separated due to COVID and engaged in pandemic response, creating virtual programming to mitigate the effects of isolation, as well as to help military families remain connected and stay whole.
Thanks to the tireless efforts of the Best Friends Animal Society, their coalition partners, and in partnership with Los Angeles Animal Services, we were thrilled to hear that the No Kill Los Angeles Initiative became a success in 2020. 90% of the pets in Los Angeles shelters left the shelter alive, making the second largest city in the country an official no-kill city. The Sheldrick Wildlife Trust continued its antipoaching efforts in Kenya with 15 teams patrolling 21,000 miles resulting in 270 arrests and 5,000 elephant snares disassembled and removed.
These are only some of the incredible success stories from just a few of our charities in 2020. We are so proud of all of these organizations and honored to have been able to play a role in supporting their successes. And while we're very proud, we're not done. We will continue to support the organizations we believe in, and constantly look to identify new opportunities and deserving causes. Because of their tireless dedication to improving the lives of those around them, we are hopeful for the future. But we also recognize that the future is one we must still work to create every day in 2021. We hope you will join us in building a better future for us all.