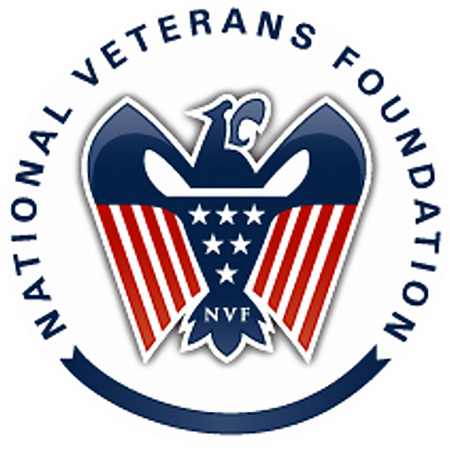 The wellbeing of veterans is at the very heart of the Friese Foundation's mission, which is why it is a major supporter of the National Veterans Foundation (NVF). Thanks to support from the Friese Foundation and other benefactors, the NVF will be able to serve more than 12,000 veterans this year.
The NVF's mission is three-fold. First, the organization serves the crisis management, information, and referral needs of all veterans through its toll-free helpline, 888-777-4443. This is the first vet-to-vet helpline for veterans and their families in the United States. Secondly, the NVF raises public awareness of the needs of American veterans. Finally, the organization operates outreach programs that provide veterans and their families with food, accommodation, transport, employment assistance, and other essential needs.
History
The NVF began as the Vietnam Veterans Aid Foundation (VVAF), which was founded in 1985 by Floyd "Shad" Meshad, a Medical Service Officer who had counseled soldiers who were suffering from psychological conditions and mental health problems during the Vietnam War. These conditions were later recognized as post-traumatic stress disorder (PTSD).
After the war, Meshad created the VVAF to assist veterans and their families with a number of issues. Due to overwhelming demand, the VVAF set up a toll-free helpline in 1987 that allowed veterans to quickly and easily access the information and assistance they needed. This was the only nationwide helpline of its kind at the time.
By 1992, the VVAF and its helpline had become a trusted resource for soldiers and veterans from all wars and combat zones, as well as their families. Accordingly, the organization changed its name to the National Veterans Foundation.
A Lifeline for Vets
The NVF's helpline (known as the Lifeline for Vets) is staffed by a team of veterans from the Vietnam War, Cold War, and the Iraq and Afghanistan Wars, all of whom have been specially trained to deliver information and referral services to veterans. Licensed volunteer counselors also staff the helpline, and all crisis calls are routed to them.
To date, more than 400,000 veterans and their families have been served by the NVF and its helpline, which has provided vital help in obtaining medical treatment, substance abuse care, PTSD counseling, referrals and information regarding VA benefits, food and shelter, and employment training, as well as legal aid and suicide intervention.
The vet-to-vet model has proved its worth ever since the Department of Veterans Affairs Vet Center outreach program was first launched in 1979. However, with Vet Centers not available in every community, a helpline staffed by veterans that provides the same level of assistance and information ensures that veterans can reach out from anywhere.
Research and experience have shown that veterans often prefer to talk to a fellow veteran when seeking help, as they're more likely to feel that the person on the other end of the line has had similar experiences and understands their situation. In addition, those who staff the Lifeline for Vets helpline have access to some of the most thorough and comprehensive databases of local, national, community, and government information, programs, and resources for veterans, active duty service members, and their families.
This means that the helpline is a true "one stop shop." NVF's counselors and trained staff can answer nearly any question, or connect the caller to someone or some organization who can. The question might be something simple like locating the nearest VA facility, or something more complicated like medical benefits questions. Over the past 21 years, the NVF helpline has answered more than a quarter of a million calls, and that number is only going to increase.
The role the NVF helpline plays in assisting veterans in crisis is more important than ever. More than 2.5 million Americans have served in the Iraq and Afghanistan Wars, with an estimated one in five veterans of these conflicts suffering from psychological and emotional disorders, including traumatic brain injuries, PTSD, and depression.
Additionally, around 7 percent of all Iraq and Afghanistan veterans are unemployed, while an estimated 50,000 veterans of any era are homeless on any given night. Tragically, as many as 22 veterans commit suicide every day. The Lifeline for Vets helpline is a vital source of crisis intervention for these people and their loved ones.
Support for Other Organizations Serving Vets
Given the importance of the NVF's helpline and its role in the lives of US veterans and their families, the NVF has used its position as a trusted authority to provide support, financial assistance, and donations to other nonprofits that also specialize in serving veterans.
Among others, these include New Directions, LA County Department of Military and Veterans Affairs, Point Man of Northern California, Westside Stand Down, US VETS, Swords to Plowshares, the Marine Corps Scholarship Foundation, the Desert Storm Justice Foundation, and the Veterans Coalition of the Hudson Valley in New York.